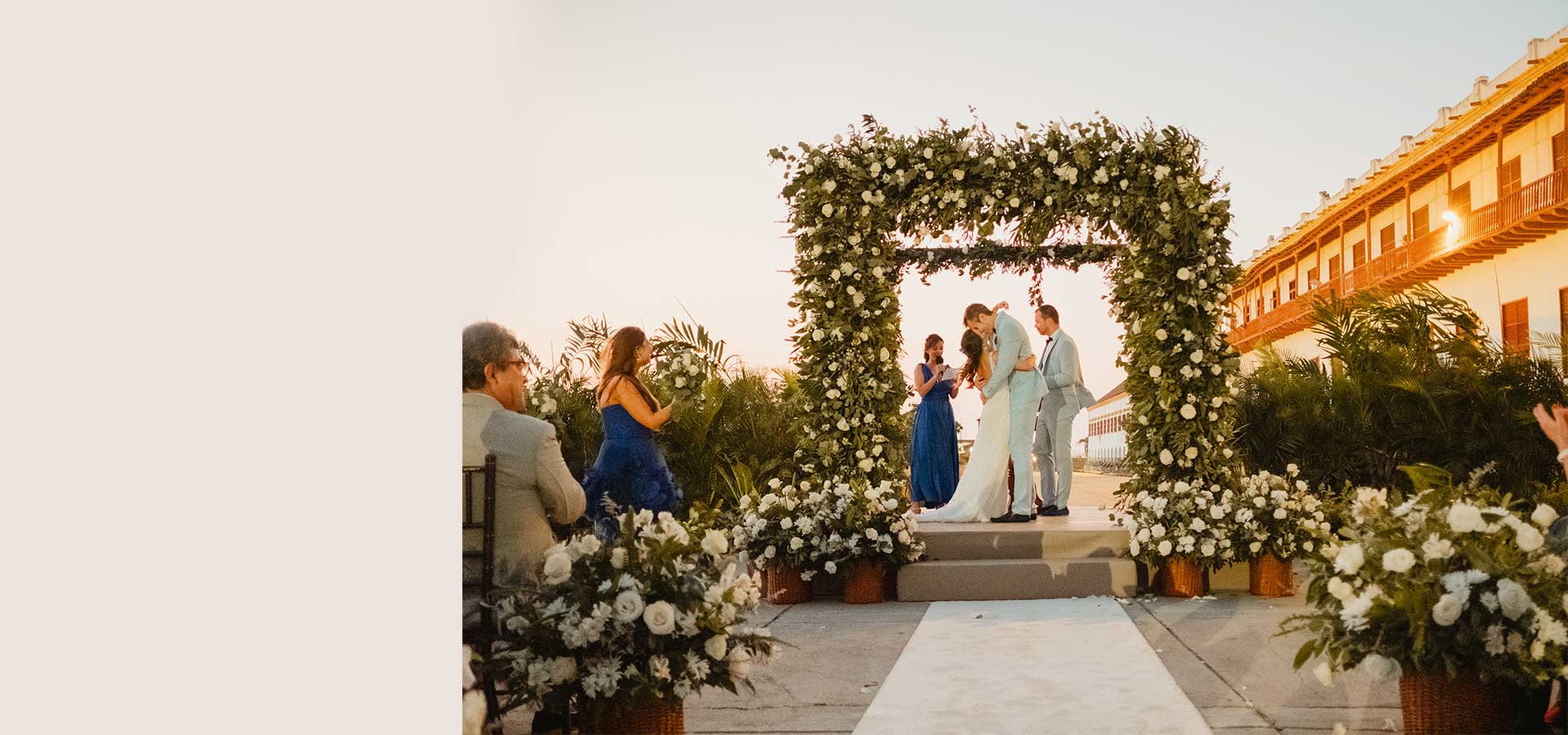 Caribe Cordial
---
We are a team of highly qualified wedding planers and designers, specialized in destination weddings in Cartagena, the Rosario islands and Barú. Although we also love exploring new places, and if you have been seduced by the magic of another destination in our charming country, we will be there to accompany you.
We have extensive knowledge in destinations weddings, and we organize a limited number of events each month, this allows us to have personal contact with our couples, keeping continuous communication according to the availability of each couple!
We work with a fixed fee and according to the services required, agreed from the start of the recruitment.

We are committed to create fascinated experiences that your guests will talk about for years to come. Your vision, style and traditions are of utmost importance to us as we work with you to achieve your perfect wedding day.

As a boutique event designing, planning and coordination company, our team of coordinators will tend to your every need. This personalized approach is what you deserve for your wedding celebration.
We are members of the Association of Wedding Professionals afwpi.com and therefore, it is dedicated to offer the best service and options for couples looking for planning services for their special day.
---
Our goal is to help you plan a dream wedding with the personal touch that reflects your style as a couple.